If you've stumbled upon this article, you've got a property to sell. It could be your home or an investment for the residential or commercial market.
Regardless of the purpose of your property, we'll provide all the information you need so that you can sell your house quickly, whatever the circumstances.
Before, though, it's important you know who has written this article.
Molae Properties are cash property buyers, which allows us to buy properties in as little as 7-days (for freehold properties) for up to 80-85% of the market value within the M25.
Regardless of your current situation, we can offer a guaranteed sale without the need for tens of viewings or a lengthy, inconvenient process.
If you need to sell your home quickly (within the M25) and would prefer a cash offer right now, get in touch with us.
However, if you'd like to find out how to sell your house quickly, read on.
Jump Ahead
Estate Agents vs Cash Property Buyers
Two of the most common ways to sell a property are via estate agents or property buyers. You could also choose to sell it privately as you might with a car or at an auction like you may have seen on Homes Under the Hammer.
Before we explore the differences between each method, it's important to note that selling your property via an estate agent is suitable for the majority of situations.
However, in some circumstances, it's best for homeowners to sell their property to a property buying company with cash for a speedy transaction.
The Role of Estate Agents
An estate agent will value a home, prepare it for promotion, carry out viewings, manage negotiations, verify the viewer's intent, and manage the process from start to completion.
The Role of Cash Property Buyers
A property buyer will value your home, give you a cash offer, and manage the process from start to finish with the assistance of independent surveyors and solicitors.
Why Cash Property Buyers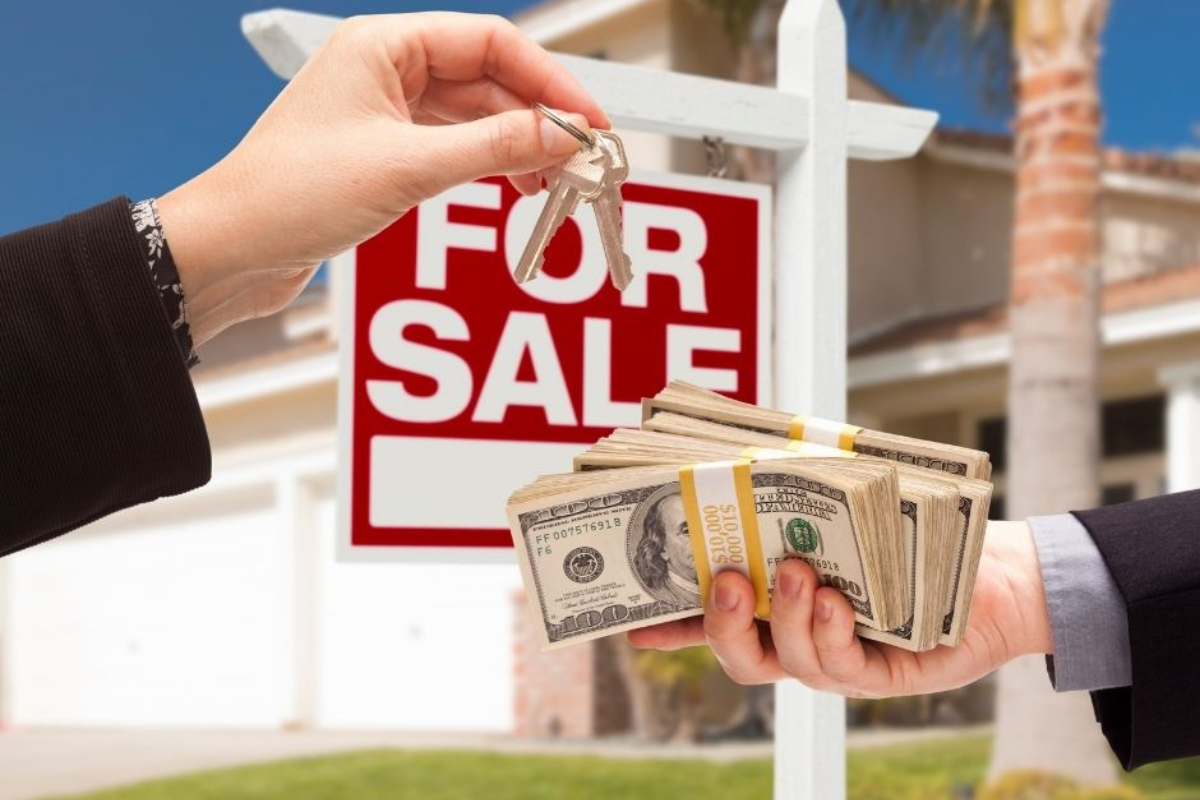 If you approach a property buying company like Molae Properties, you could sell your house within 7-days (for freehold properties). Whereas with an estate agent, it takes on average 72-days to receive an offer, and 126 days to complete the sale.
We, like other reputable property buying companies, have cash available to buy your house today. Unlike most homeowners, we don't need to apply for a mortgage (which is often the reason for the property chain collapsing).
In addition to our ability to buy your home in as little as 7-days (for freehold properties), we can offer a guaranteed sale.
This is because there isn't a chain behind us, and once we've made our cash offer on your property, providing the property doesn't change, we'll go ahead and buy it as agreed.
Why Estate Agents
Like most homeowners, you may want to approach several local estate agents to sell your house.
While it's typically a lengthy process, an estate agent that accurately assesses the market value of your home and sets the right asking price can not only sell it quickly but help you sell it at the highest price dictated by market conditions.
But, of course, it's not guaranteed, and the property chain could collapse, which increased by 12% in 2020 compared to 2019, costing those involved a staggering £2,700 while being stuck in the same house or flat.
Other Ways to Sell Your Home Quickly
Of course, you could choose an estate agent or property buying company, but other options include selling privately or selling at an auction.
Sell Privately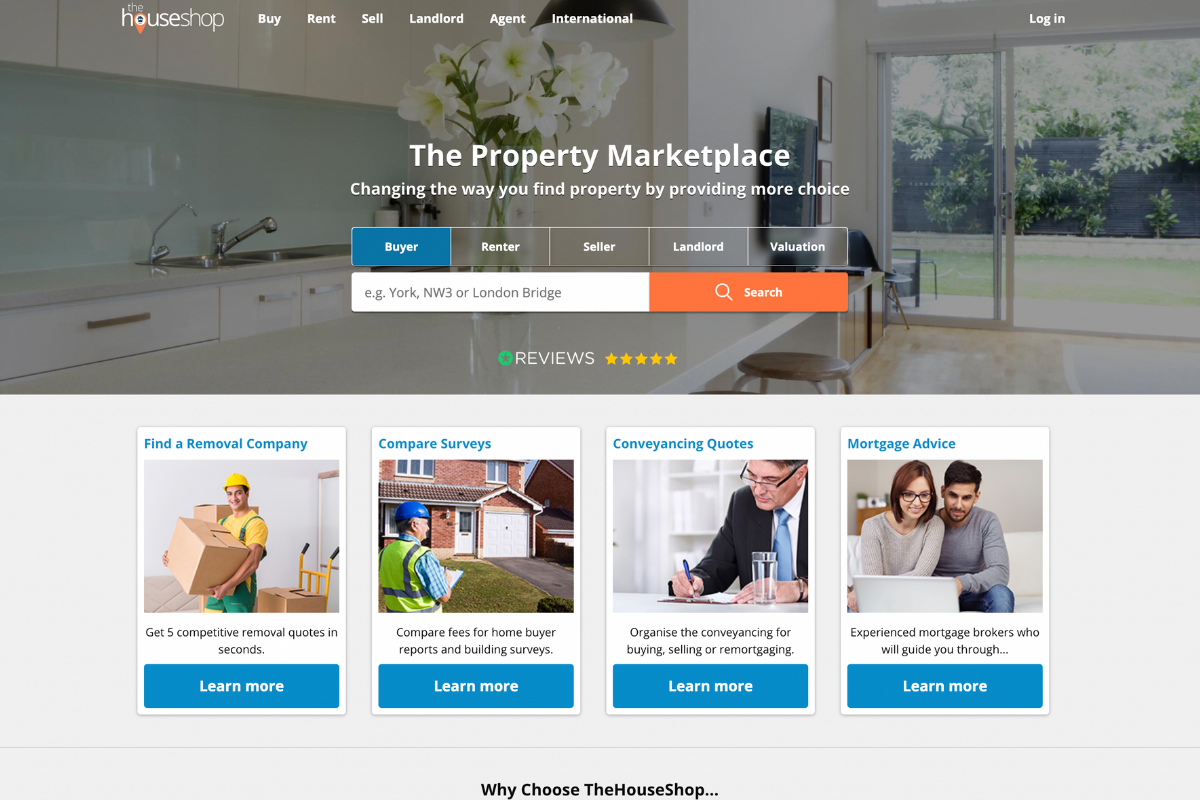 There are a number of private sales websites around that can help sell your home such as The House Shop, House Ladder, and 99 Home.
Prices depend very much on the level of service you require, but you should be able to list your house for under £200.
While this is cheaper than using an estate agent, private sales sites will not market your house like an estate agent, and you will need to put a lot of work into it yourself rather than just rely on the site's traffic.
This may mean putting leaflets through doors to advertise an open house and posting on Facebook Groups to create buzz about your property.
Sell at Auction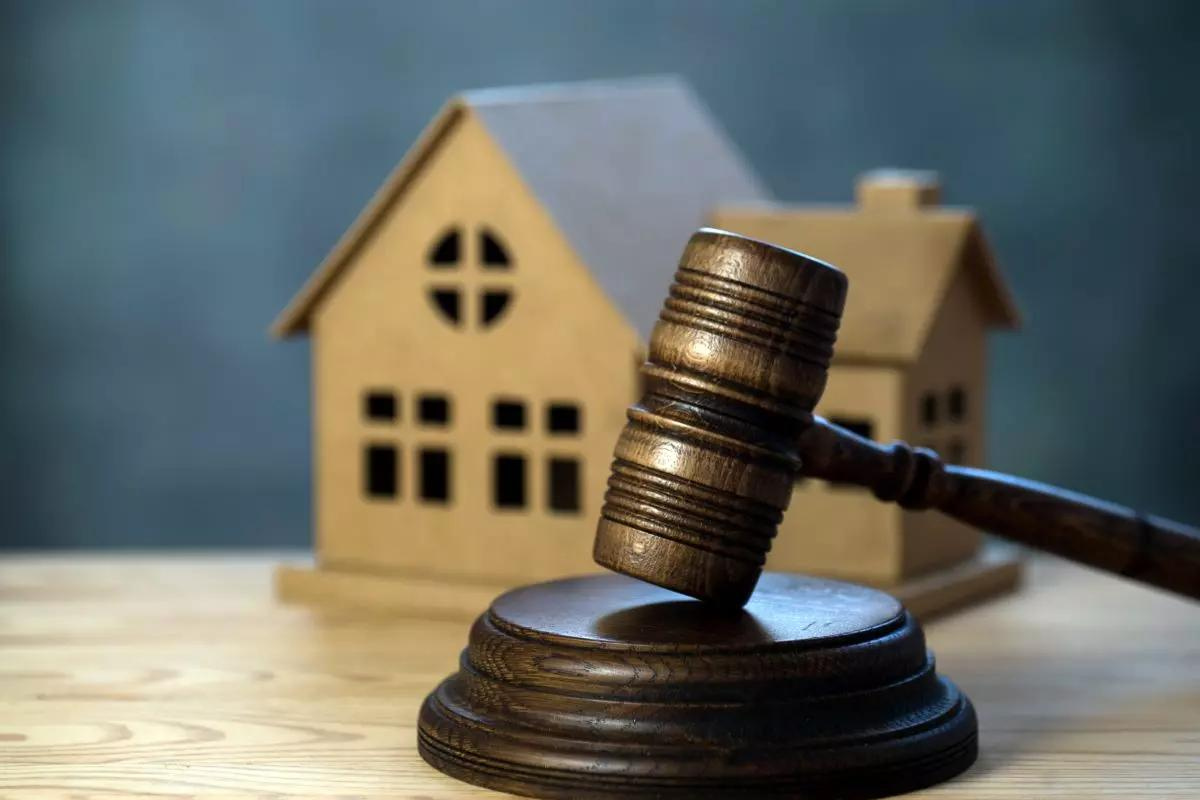 This is one way of securing a quick house sale, as a deal could be concluded within a month of the auction date.
You will typically pay 2.5% of the sale price for this service.
However, bear in mind that you must list the property with the auctioneers several weeks before the auction day and pay a fee of typically £200-300 for the listing.
Property auctions do not happen every day of the week, and there's no guarantee that the property will sell on the auction day.
Having said that, Savills claimed they sold 40% more properties through auction in 2020 compared to the previous year, suggesting that it's becoming increasingly popular.
To find out more about selling your property at auction, the Home Owners Alliance wrote a fantastic article: How to Sell Your House at Auction.
Why You Might Need to Sell Your Property Quickly
Nearly everyone selling a property wants to sell it quickly while retaining all of the equity. While it's not impossible (we'll explore some tips later), in most cases, you need to make the following choice:
Sell your house fast, but compromise on the sale price (cash buyers and auctions), or
Sell your house slowly, with the possibility of retaining the equity (estate agents and selling privately).
To help you make an informed decision, we've highlighted some of the most common situations when homeowners and investors opt for a quick house sale.
Landlords
If you're a landlord and your circumstances have changed, you may need to sell your property quickly.
In recent years, many landlords are selling their investments due to the costly and ever-increasing regulatory burden to divest into more profitable sectors with fewer restraints.
Trying to sell a tenanted property with an estate agent is difficult with regard to viewings, and untenanted properties that aren't in the best condition, are naturally at a disadvantage in the current market conditions.
Quick Probate Property Sale
If you've inherited a property through probate, and don't feel you can take on the burden of an additional home, selling it quickly can relieve a lot of pressure, and in some cases, stress.
Whether it's the time required to let it out, the renovation or the inheritance tax liability due within six months of the deceased's death, it's sometimes preferable to sell the property quickly.
Pay Off Debts or Taxes
Sometimes, circumstances change quite drastically, and you may need to liquidise your home quickly (turn your property into cash) to pay debts or taxes.
Divorce
If you're divorcing your husband or wife, selling your home as quickly as possible can help reach agreements and move forward in your own separate ways.
As you may have already experienced, living under the same roof whilst trying to reach an agreement on the terms of separation is challenging, and in some cases, does not provide the best environment where children are involved.
Emigration
If you're moving abroad for work or retirement, you may want to sell your house fast, so that you can move forward with your plans.
Property Chain Collapse
If you were selling your home via an estate agent and the property chain broke, you're back to square one.
This can be incredibly frustrating given the average time it takes to sell a property.
Due to the nature of property transactions in England, approximately one in five of the accepted offers collapse before the exchange of contracts takes place.
Short Lease Properties
If you own a flat with a short lease, you'll find it difficult to sell the traditional way with an estate agent.
This is because a buyer will struggle to raise the required finance as mortgage lenders won't lend on short-leasehold properties.
Once the lease on a property falls below 80 years, mortgage lenders become harder to come by, and it starts to become costly to extend or renew the lease.
Property Repossessions
If you're in the unfortunate situation of mortgage arrears or facing the danger of being repossessed by the mortgage lender, selling your home quickly is a fast way to rectify your situation.
It's hard to imagine any circumstances where voluntary repossession of a property is advisable.
Once a property is repossessed by the bank, it does not mean that the debt stops accruing. In fact, it's quite the opposite.
Mortgage interest continues to be added to the mortgagee's account along with a myriad of other fees for asset managers, agents and lawyers until the property is sold.
So, it's often best to take the hit now before it becomes significantly worse.
Retirement
If you're preparing to retire and downsizing to a home closer to the town or public transport options with more cash available if your pension pot is not ideal, then selling your house quickly can help you kickstart retirement sooner.
Ineligible for Part-Exchange
If you're looking to buy a new build home, many regional and national builders will offer a part-exchange to help you buy the property.
However, if your property doesn't meet their requirements, it can feel like owning a new home is impossible if you've got to put yours on the market with one or more local estate agents.
It's very unlikely that your property is unsuitable for us if it's within the M25, so get in touch to sell your property quickly.
Convenience, Security and Speed of Purchase
If you want the convenience of only one property viewing, a guaranteed cash offer, and the possibility of selling your home in as little as 7-days (for freehold properties), then a cash property buying company is a better choice than an estate agent.
Attempting to sell your property via a traditional estate agent takes on average 72 days, not to mention an additional 126 days to reach the final completion date.
Whereas, approaching a property buying company like Molae Properties can result in selling your property in as little as 7-days (for freehold properties) for up to 80-85% of the market value.
How to Sell Your House Quickly with an Estate Agent or Privately
We'll be honest: we can buy any property in any condition as long as it's within the M25.
However, selling your house to a first-time buyer, growing family, or someone looking to retire is significantly more difficult.
So, it's important that you take onboard these evidence-based tips as a way to sell your house fast with an estate agent should selling to a cash buyer for below the potential asking price not be suitable for you.
Before the Photographer Takes Photos Inside Your Home
Declutter the Whole House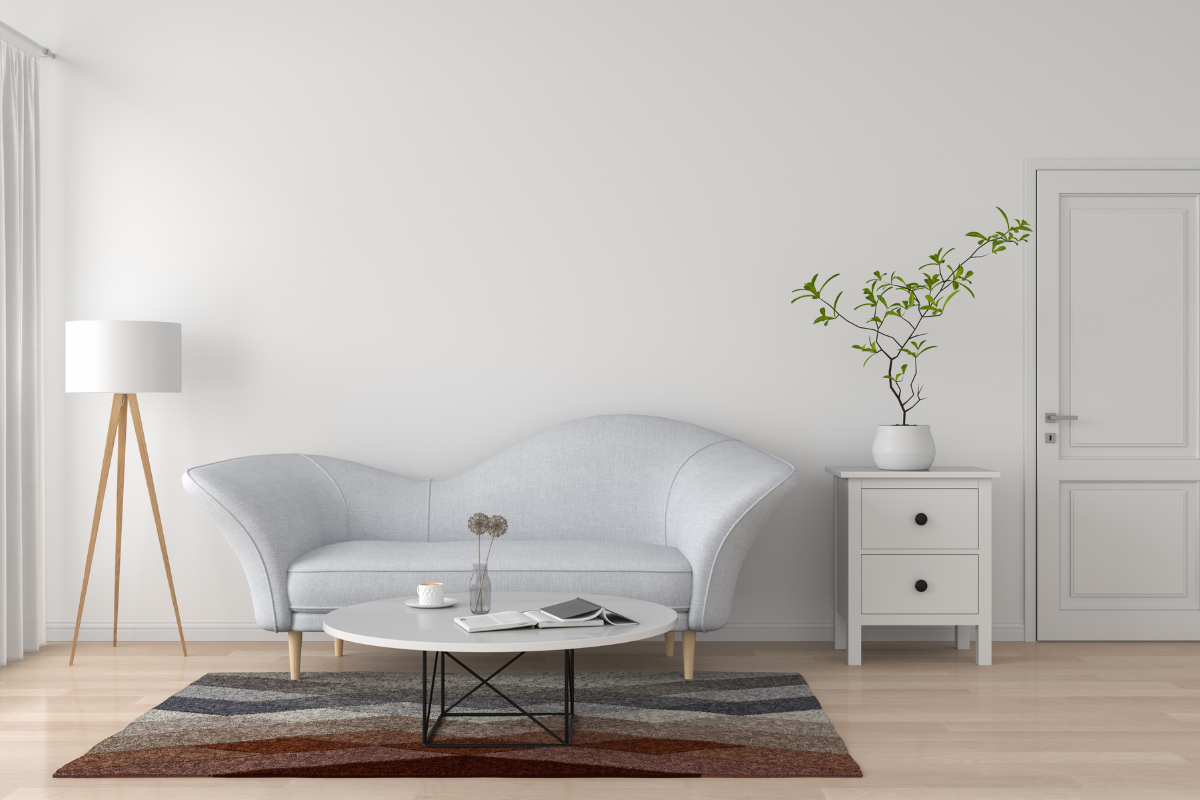 Shpock and YouGov surveyed 2,000 consumers and found them to hoard £418 worth of unused stuff at home.
Room by room, make piles of items you no longer use or need to sell or bin, including things hidden in cupboards and draws.
You'll thank yourself in the future when you're moving, plus it could also help contribute to the cost of hiring professional movers.
Items that you want but give the appearance of clutter, arrange for a self-storage unit like Safe Store or Big Yellow.
It'll make each room appear bigger, and help buyers visualise how their items will fit in your property.
Paint Tired Walls (& Wooden Floors)
A simple task like painting walls with neutral colours helps to increase the market value of your property by £30,000, according to experts interviewed by the Metro.
While it can be expensive to hire a professional painter to paint all the rooms, you do it yourself with one or two rooms a weekend, saving you on average £270 depending on the size of each room.
Fix Damaged Tiles, Wallpaper & Flooring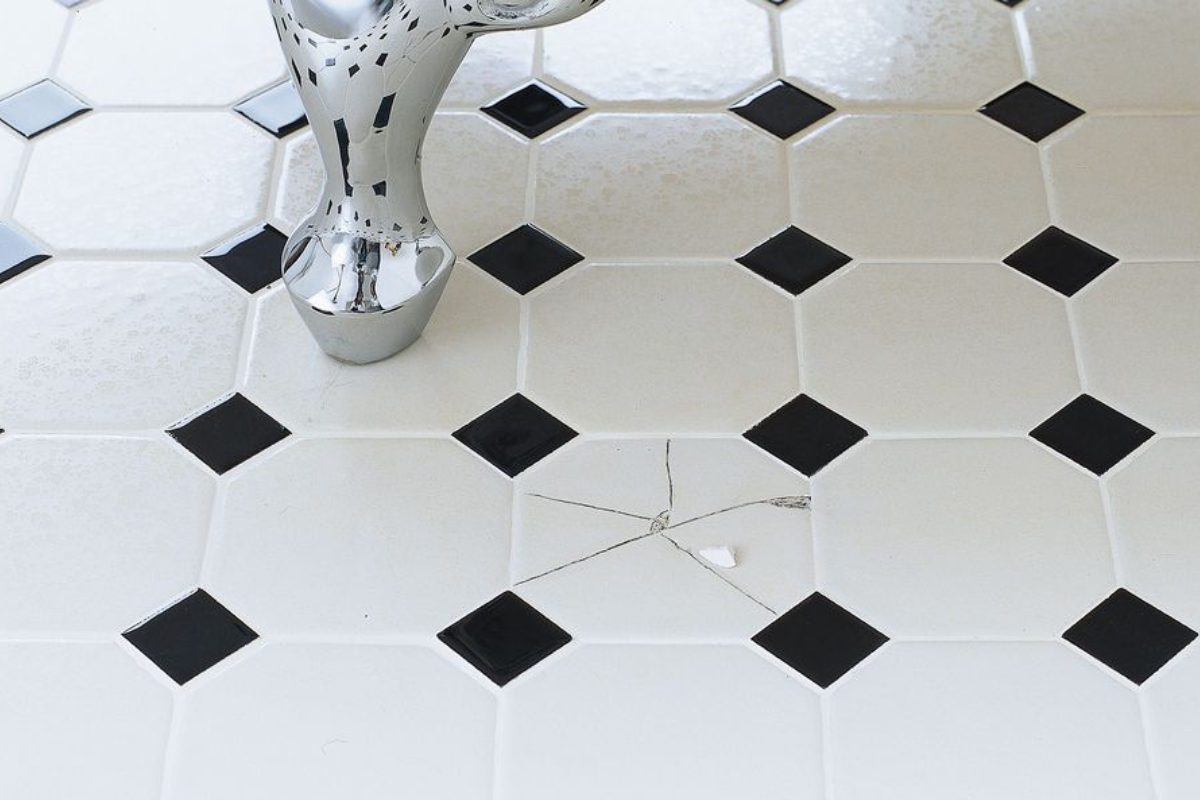 While this wasn't specifically highlighted by the experts who shared their expertise with Metro, it's largely connected to fixing anything you can do yourself.
Some buyers love renovation projects, while most prefer to buy a home with only a little renovation.
By fixing damaged tiles, wallpaper and flooring, you're effectively telling potential buyers that they won't need to spend any money fixing anything because you've already done it.
This should help you receive a few offers relatively quickly.
Replace or Deep Clean Everything
Room by room, do a deep clean.
Start by taking everything out, then hire a professional to deep clean the carpets.
Wipe the skirtings, clean the windows (glass and frames), and polish the door handles.
One by one, bring the items back into the room but clean them in the process.
While it's hard work, the photos will look amazing, and prospective buyers will enjoy viewing your home. Thus, increasing the number of viewings and potential offers.
Before the Photographer Takes Photos Outside Your Home
Improve the Kerb Appeal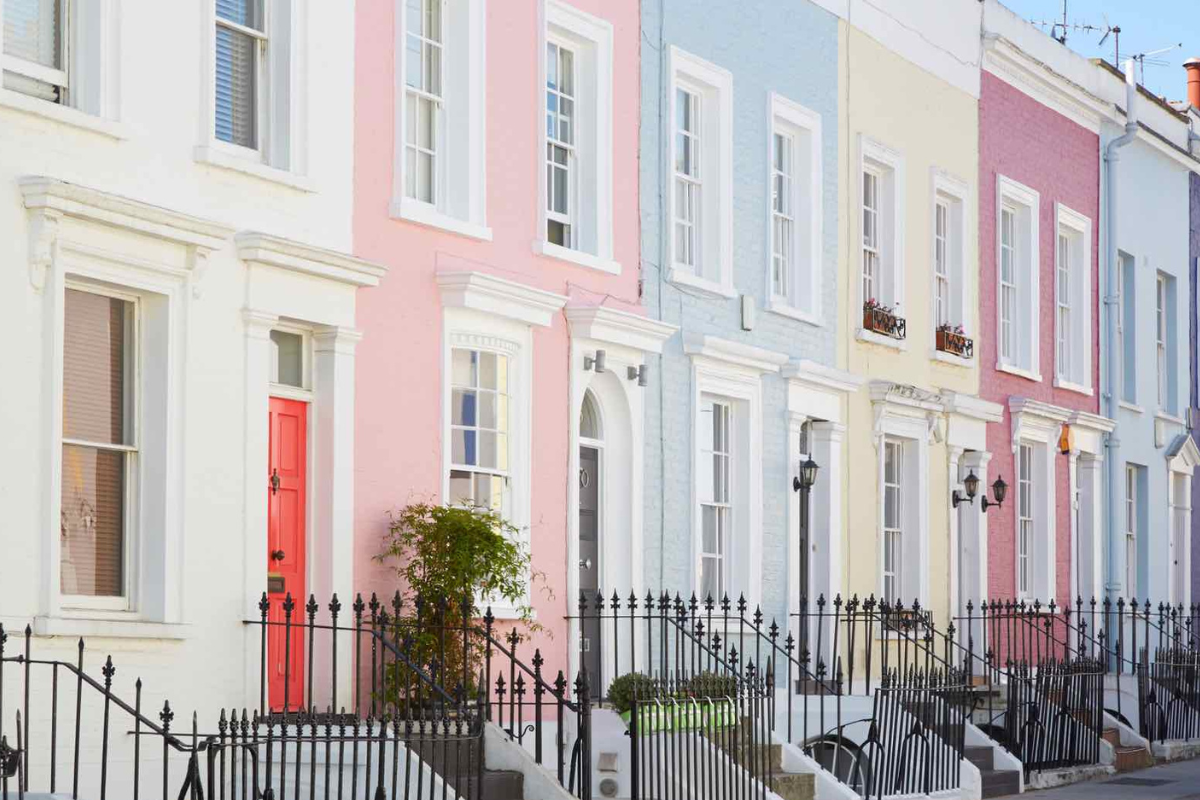 Most potential buyers want to feel good about walking up the path or parking on the drive of their new home, and the best way to do it is to maximise the kerb appeal to persuade them to put an offer on your property.
From a simple tidy-up like pulling out the weeds to cleaning the outside of your windows, to more complex tasks like pressure washing the drive and exterior walls and repainting.
Whatever needs doing, it's best to get it done if you want the greatest chance of selling your home the traditional way.
Before, During & Between Visits
Clean
Before every viewing, you should ensure your property is clean and tidy. This is not only pleasant for viewers but helps to keep it smelling fresh.
Memorable Smell
On the topic of smell, making a homely and memorable smell can be the difference for 89% of viewers whether they'd place an offer on your property or not.
Appliance Direct conducted a study of over 1,000 respondents and concluded on the top five smells to help sell a house and to prevent a house from selling.
So, before a viewer steps inside your home, ensure you've either baked bread (35%), brewed coffee (32%), have clean laundry (29%), fresh flowers (24%), or a fire on a chilly day (19%).
While doing one of the above, ensure you don't have any of the following smells: the smell of pets (67%), cigarettes (62%), cleaning products (45%), damp (44%) or smelly rubbish bin (37%).
Let the Estate Agent do the Viewing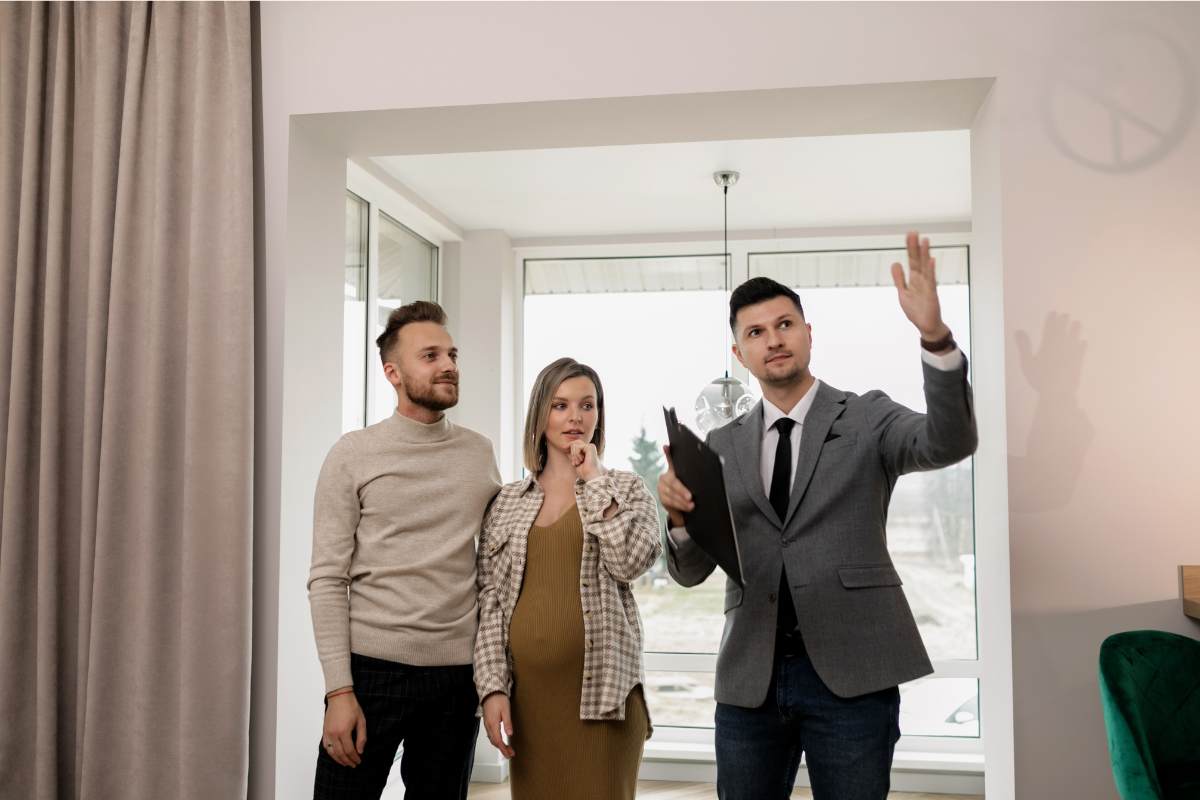 While you know your house better than anyone, prospective buyers will feel more at ease walking around with an estate agent.
This also means that they'll be more honest with the estate agent, who will use this information going forward with other viewings to help get an offer.
While they're doing the viewing, pop out for a coffee or walk around the block, so they've got the full house and garden to explore, and pop back into certain rooms again without any restrictions or feelings of intrusion.
After all, it's the most significant purchase we make in our lifetime.
The Easiest & Quickest House Sale Solution
It's no joke that selling a house fast is hard work; the preparation before and during the process is labour-intensive.
But, you don't have to do any of it if you'd prefer a hassle-free and quick house sale, or you've tried doing it, and you're still struggling to sell your house fast.
Our Quick House Sale Process
There are four simple steps for a quick house sale with Molae Properties.
Contact us using our special form here.
We'll review the information and call you to arrange a viewing.
Approximately 24 hours after viewing, we'll provide a cash offer.
If you accept the cash offer, we'll exchange the contract immediately or on a day of your choice.
If you'd like to learn more about our quick house sale process, click here.
Why Sell Your House Fast with Molae Properties
Established in 2003, we're one of the first companies, if not the first quick property buying company.
Collected over 20 5-star testimonials from homeowners who sold their property to us for a variety of reasons.
We're proud members of The Property Ombudsmen and London Landlord Accreditation Scheme.
Transparency regarding the valuation of your property.
We don't charge any fees when you sell your property to us.
Up to 80-85% of the market value.
Sell your home quickly i.e. in as little as 7-days (for freehold properties).
Our offer is guaranteed.
You can learn more about our code of conduct.
Sell Your Property Today
If you'd like to sell your property to a cash buyer today, click sell my property now.